Here is my January 2021 Passive Income Update.
What a bizarre December. What a bizarre holiday season this year. So much of the end-of-year and Christmas magic has been compromised by the COVID-19 pandemic this year.
This being said, in terms of passive income, December was a good month though. My total passive income in December 2020 was 828.06 EUR (1,015.39 USD):
– P2P lending: 503.14 EUR
– Real Estate Lending: 135.23 EUR
– ETF Dividends: 66.19 EUR
– Stock Photos/Videos: 123.50 EUR
---
---
Passive Income Breakdown:
---
P2P & Real Estate Lending Overview – January 2021 Passive Income Update
As part of my January 2021 passive income update, here is a quick overview of passive income that I was earning this past month from three (3) P2P Lending and two (2) Real-Estate P2P Lending platforms that I am currently investing in.
---
---
---
---
---
---
---
Exchange–Traded Funds (ETF) Update – January 2021 🥳
Even in times of COVID-19, I hold onto my opinion that investing in the MSCI World ETF back is one of the best and most cost-effective ways to save & invest long-term (e.g. for retirement) while earning passive income from dividends.
Why would I say that? Since I started investing in the MSCI World ETF in 2016, the value of the ETF has increased by 57.63% (and this despite coronavirus-related shock in stock markets last year). The shares that I bought originally for 145.09 EUR apiece are currently valued at 225.58 EUR. Read more in my ETF portfolio post.
As of today, I am holding 96,299.40 EUR in MSCI World and MSCI Emerging Market ETFs. The value of my ETF portfolio increased by 1.53% in December 2020, which brings the year-to-date balance to 6.33% which is very decent given the situation the world is in.
My 1,000 EUR monthly ETF savings plan
Many of you will know about my 1,000 EUR monthly ETF savings plan, which I started exactly one year ago. I talked about in my January 2020 Blog Post. It's automated, runs in the background, and keeps buying MSCI World ETFs worth 1,000 EUR on the first of every month. It's a fantastic way of cost-averaging and keeps me committed to my financial savings goals. Thanks to my savings plan, since I started it, I have saved 12,000 EUR. 🥳
More about my ETF savings plan and why it was such a great idea to go back to an automated saving plan in this blog post.
---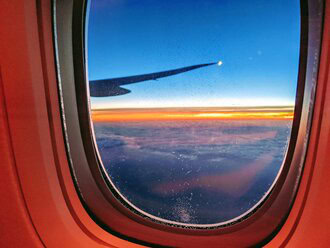 That's it for my January 2021 Passive Income Update! If you are interested, please follow my journey on my Facebook page Financial Freedom Journey for more frequent updates. And as always: If you have any questions or comments, please pop them in the comment section below. Or get in touch via Facebook or Email.
Stay healthy and enjoy the first days of 2021!
Peter 👋