Welcome to my February 2020 Passive Income Update.
January was a good month and the year started off really well. I returned to Istanbul, started Turkish classes, and enjoyed the mild winter weather in one of the most beautiful cities that I have ever lived in. ☀️
My passive income in January totaled 860.57 EUR (~954.74 USD) which is great! As 2020 unfolds, interest rates and loans availability are back to normal. More below.
January was a rocky month for the P2P market. While the European P2P market has many large professionally run platforms that offer good returns for reasonable risk (e.g. Mintos), the rapid growth and success of the market have led to a large number of small platforms popping up left and right.
Many of the 'new' platforms have been attracting investors with extremely high promised returns (15-20 % p.a.) often from unclear investment opportunities. I personally am not trusting any of the new platforms, and luckily had not invested in either Kuetztal or Envestio which are two platforms that went sour this past month.
It is unclear but both platforms might have been a complete SCAM or might have been involved in fraudulent activities. Almost overnight both platforms vanished, with their websites disappeared. And investors with their investments left out in the cold. The police are now involved.
However, what is positive about the recent shakeup is that it gives the P2P lending market an important wake-up call. A call to be more cautious. A call to think twice and due a reasonable amount of research and due diligence before investing in a new platform. And a call to accept a certain residual risk when investing in P2P lending. Diversification is important, but that does not mean to invest in as many platforms as possible. Quality over quantity is my motto.
Now, on to my passive income numbers for this past month!
---
February 2020 Passive Income Update
My total passive income in January 2019:
– P2P lending: 617.89 EUR
– Real Estate Lending: 75.33 EUR
– ETF Dividends: 96.15 EUR
– Stock Photos/Videos: 71.20 EUR
TOTAL: 860,57 EUR (~954.74 USD)
---
P2P Lending & Real Estate Lending Update – February 2020
| P2P Lending Platform | Jan'19 Interest Income | Jan'19 XIRR | Total Investment |
| --- | --- | --- | --- |
| Mintos | € 331.54 | 10.38% | € 32,100.00 |
| Twino | € 5.25 | 1.26% | € 5,000.00 |
| Swaper | € 113.88 | 12.56% | € 9,000.00 |
| Grupeer | € 167.22 | 12.32% | € 15,000.00 |
| Estateguru | € 24.79 | 5.80%* | € 5,000.00 |
| Crowdestate | € 50.54 | 29.57%* | € 1,400.00 |
---
P2P & Real Estate Lending Overview – February 2020 Passive Income Update
As part of my February 2020 passive income update, here is a quick overview of passive income that I am earning from four (4) P2P Lending and two (2) Real-Estate P2P Lending platforms that I am investing in.
---
---
---
---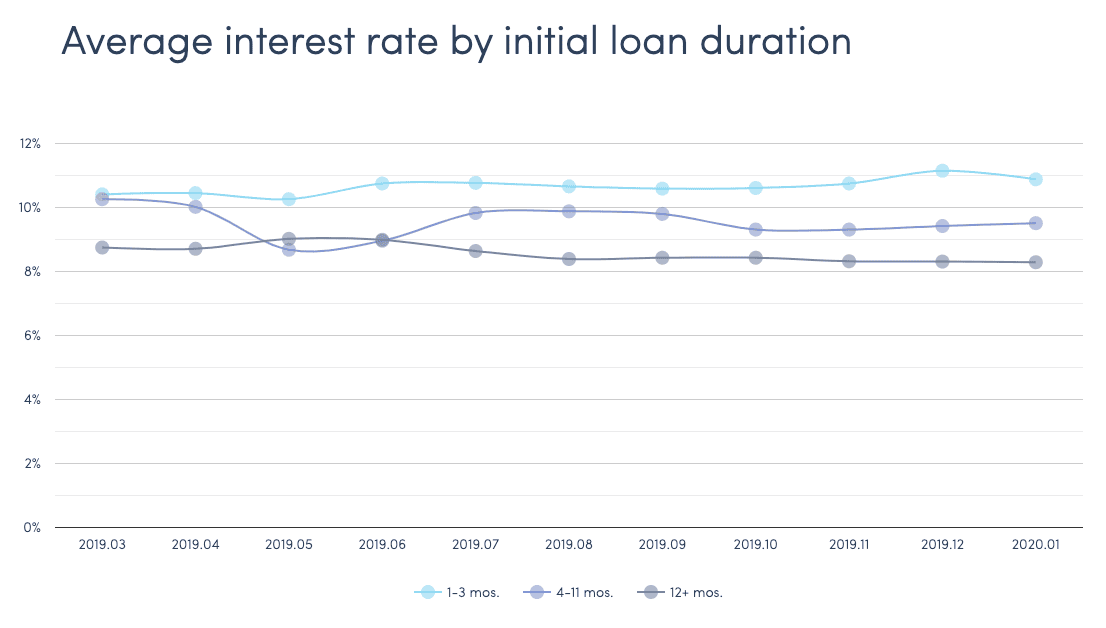 ---
---
---
Exchange–Traded Funds (ETF) Update – February 2020 🥳
My decision to start investing in the MSCI World ETF back in 2016 was one of the best decisions of my life. I am explaining details in my ETF portfolio post, but in a nutshell, I believe there is no better and more cost-effective way to save & invest long term (e.g. for retirement) while earning passive income from dividends.
Since I started investing in the MSCI World ETF in 2016, the value has increased by 48.83%. The shares that I bought originally for 145.09 EUR apiece are today valued 212.18 EUR. Looking at the below graph of the MSCI World ETF (UBS UCTIS), I would say it's hard to find a better, more stable, cost-efficient, and diversified investment. Why? More in my ETF portfolio post. 🥳
I committed to investing more in the MSCI World ETF to better balance my portfolio and desired investment ratio of 60%/40% (ETF/P2P). I am still waiting for a good moment to buy more ETFs at a lower price. More below.
I had sold my DAX ETF in October 2019 (around 14,000 EUR) and I am still waiting for a good moment to invest it in the MSCI World. I am hoping that the MSCI World will drop temporarily in value (for example due to an economic shock) to allow me to buy the ETFs at a lower price.
As I mentioned in my January Blog Post, I decided to set up an ETF savings plan at 1000 EUR per month. I chose a free ETF savings plan which automatically buys MSCI World ETFs worth 1000 EUR on the first of every month. A savings plan allows to average the price of the ETF purchase. And thus reduces the risk of accidentally buying the ETF at a time when the market price is high. I explain more in this blog post.
Overall, my ETF portfolio continues to be a start. Over the course of January, my ETF portfolio has gained 0,26% in value in just one month. My total ETF investments are about 50,000 EUR which are valued 69,138.70 EUR today. In addition, I received about 3129 EUR in dividends over the past three years.
---
That's it for my February 2020 Passive Income Update! If you are interested, please follow my journey on my Facebook page Financial Freedom Journey for more frequent updates. And as always: If you have any questions or comments, please pop them in the comment section below. Or get in touch via Facebook or Email.
All the best and a wonderful February,
Peter 👋